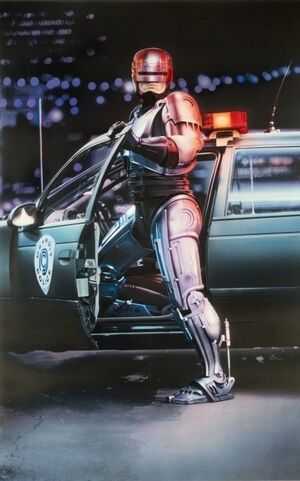 [More on this character soon]
source:
http://robocop.wikia.com/wiki/RoboCop_(cyborg)#Weapons
Weapons
Beretta 93R.
Machine gun/rocket launcher
Flightpack
A large jetpack that allows RoboCop to fly.
Terminal strip
RoboCop's terminal strip is a sharp spike-like device that protrudes from Robocop's right fist.
Ordnance
In RoboCop: The Series, grenades called Ordinances were equipped in his left thigh holster.
Perception